You won't see a penalty like this again anytime soon. During an under 17's match between Chivas and Lobos BUAP in Mexico, this young lad did the seemingly impossible.
Diego Campillo, from Guadalajara, decided to step up and take Chivas' first spot-kick in this tense penalty shoot-out
And everyone on the pitch though he'd missed when he pummeled the crossbar with a thunderous effort, but after what seemed like an eternity the ball bounced down and found the net.
ESPN labeled it the 'most unbelievable penalty in football history' as the clip soon went viral over the weekend.
Campillo walked away in utter shock, biting his shirt, as the scoreboard changed from red to green to indicate that he actually scored from the spot.
Last year, Rubin Kazan's U21 forward Norik Avdalya scored one of most audacious penalties you're ever likely to see for Kazan National Research Technical University.
His club might have been 1-0 down against Cheboksary Government Pedagogical University, but Avdalyan decided to experiment by backflipping, yes BACKFLIPPING, before smashing the ball into the back of the net.
The striker wheeled away in celebration as the goalkeeper looked around, stunned like the rest of us watching at home.
How did he manage this, then?
Kazan National Research Technical University went on to win the match 4-0 but as expected, this incredible penalty grabbed all the headlines.
Remarkably, the striker did the exact same penalty last year, but it was not an official game as it is now.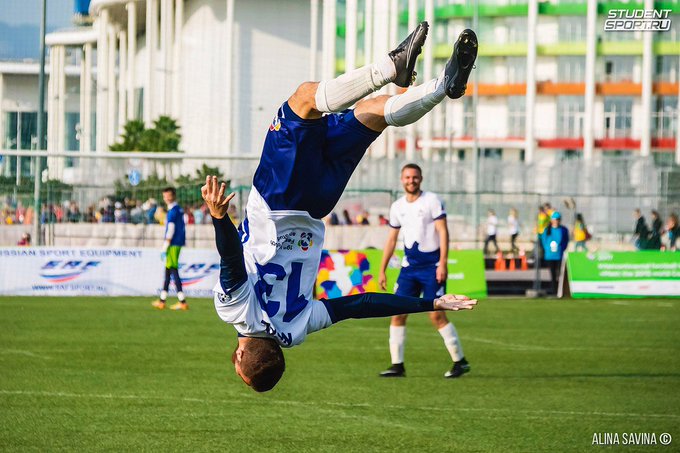 You can't beat an unorthodox penalty.